Siem Reap means Angkor Wat. Vice versa. Even then, the lovely place definitely has got more than just the prominent UNESCO Heritage site. Check out below our top 10 recommended alternative activities that you can do in Siem Reap!
1. Ride Hot Air Balloon
image source
Angkor Wat does look amazing, but looking down at it from a bird's eye angle is even more astoundingly so, and the panoramic view from a floating hot air balloon will undoubtedly be one unforgettable experience you will have.
The ride will depart twice a day, once during sunrise and once during sunset to give passengers the best possible view. The ride takes about 30 to 45 minutes and it is professionally hosted; the pilot has a proper license to fly the air balloon!
There is only one company offering this ride and they have a website where you can do the booking online, but of course you can also simply ask your guesthouse or any travel agent around to help with the reservation. Do take note that the hot air balloon will not depart if the weather condition is adverse.
2. Visit Floating Village
image source
Floating villages in Tonle Sap are traditional villages that have become popular tourist attractions, but venture a little further away from the city and visit the Kompong Khleang floating village instead.
Maybe it is due to distance away from Siem Reap, the village has less tourists putting it into their travel itinerary, thus you can expect to see real local life untouched by mass tourism.
Witness the daily life of the locals in a boat sailing along the stilt or floating houses, and stop by the pagodas or local schools and have interactions with the locals.
There is a boat tour in Kompong Khleang arranged by a non-profit community, hence the benefit will be given back for the people.
3. Visit Landmine Museum
image source
Cambodia, like many other countries, has a dark past about war that resulted in the aftermath effects and victims. One threat from the past that still exists today in Cambodia is the mines buried in the ground that might be unexpectedly still live.
This threat has consumed many villagers' lives until the late 1990s, where a man named Aki Ra started eagerly clearing the mines. He is a child soldier from the Khmer Rouge and Vietnamese armies, and all the mines he cleared until now are collected and that's the beginning of this Landmine Museum.
He opened this museum with the purpose to educate visitors about the dangers of mines, how they work, who laid them and their existence in the land of Cambodia. It's a great opportunity to visit this museum, as this will give you an eye-opening experience.
4. Horse riding in Happy Ranch
image source
Although horse riding might not be as accustomed as visiting Angkor Wat, it might just be the perfect plan for anyone seeking the authenticity of local life away from the bustling city and crowded touristy areas.
Provided by Happy Ranch, it allows visitors to choose from different trails according to their convenience, with each of them having different timing and itinerary. When choosing a suitable horse for visitors, Happy Ranch also take into account prior experience in horse riding and some physical capabilities.
Discovering local villages and lush green rice paddy fields along the countryside from a horseback is certainly a fun experience, but horse cart riding is also available if you're not keen on riding a horse on your own.
Search & Compare Hotel Prices in Siem Reap Now!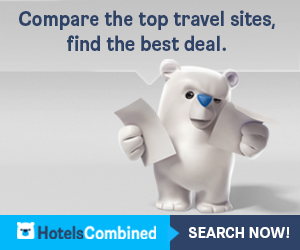 5. Have a Degustation in Wat Damnak
image source
Traditional Khmer food would not be found here despite the name that sounds local. Neither is the chef owner a Cambodian – he is a French!
His love for Cambodia has made him open this restaurant with an aim to introduce rare and unique ingredients sourced locally. Some are difficult to find even in local markets, and the chef takes the extra mile to hunt down the ingredients in order to serve them for his guests in Wat Damnak.
Listed as one of Asia's 50 Best Restaurants, Wat Damnak is truly one remarkable restaurant, taking the local taste to a higher level. Their menu changes on weekly basis due to the availability of local ingredients, and Wat Damnak serves their degustation menu in 5 or 6 courses with 2 menu choices that guests can choose from.
6. Hop on Tuk Tuk for City Tour
image source
Tuk tuk is an interesting choice of transportation in Siem Reap. It is basically a two wheel cart pulled by a motorcycle, and you can feel the breeze along the way while travelling with tuk tuk.
It not only serves as a transportation from one spot to another, but can also help you explore the city as well. There are usually travel agents who organize city tours on tuk tuk with a fixed price and pre-arranged destinations, but if you decided to negotiate with the tuk tuk driver yourself, be careful of being overcharged.
Always negotiate in advance until you can get a reasonable price, or if it doesn't come to an agreement on both sides, you can just walk away to find another tuk tuk driver.
7. Grab a drink in Angkor What?
image source
As it turns out, Siem Reap's nightlife is jus as hot as the sun during the day. From the casual pubs and bars along Pub Street in the downtown, to the classier rooftop bars or lounges that can be found in 5 star hotels, the city does have a lot to offer.
Bar hopping in Pub Street seems to be the usual game plan for tourists, but one bar that cannot be missed is the "Angkor What?", which is the very first bar in Pub Street.
Reasonable prices, souvenir promotions, cheerful crowds and a fancifully decorated bar might be some of the reasons this bar is considerably the tourists' favorite. The graffiti that are scrawled all over its wall also gives that rebellious yet artsy vibe to this bar.
8. Get a Massage or Spa
image source
Temple hopping and getting around under the hot sun can be tiring, but Siem Reap has also got the cure, and it can be easily seen when you walk around the city.
Massage and spa can be found in almost every corner, and even better is that they are available at an unbelievably cheap price. Most of the massage and spa shops offer traditional Khmer massage with numerous choice of treatment – foot massage, body massage, body scrub and even fish spa just to name a few.
Relieving your fatigue after a long day exploring Siem Reap with massage or spa is definitely one great way to end the day, however, choose carefully between the shops as there are some places that might trick you into paying a higher price for their services.
9. Watch Phare, The Cambodian Circus
image source
Discover another sight of Cambodian culture and art through Phare, a daily circus performance jumbling the traditional and modern culture.
They blend music, dance, acrobatic, theatre, aerial acts and contortion into a performance that will blow away their spectators, and it is one exceptional way to understand Cambodians' story and identity. Through its beautifully-coordinated choreography, they depicts the unique Cambodian life, history, folk and modern.
The circus is managed by a non-profit organisation to revive Cambodian art scene and to give opportunities for Cambodian artists to develop and showcase their skills. The artists performing in this circus are real talents, and they are full of energy and integrity, passing emotions and excitements to the spectators.
The show is a must see in Siem Reap, and you will be amazed to witness such an unexpectedly awesome circus here in Cambodia. Even better to know, that by watching their performance, we are actually helping them and the other young talents to have the opportunity to develop.
10. Shop at Night Markets
image source
Shopping is undeniably pleasant and it can still be fun to stroll around shopping areas even without buying anything.
Siem Reap has got some attractive night markets for you to make your evening well-spent, and be sure to visit the Angkor Night Market which is the first night market in Siem Reap, and the distinct feature you will see here is that the shops are designed as traditional huts with Khmer style.
The night market will make your sense of making choices becomes dull because you will be overwhelmed with the choices from local handicrafts, silk, jewelry, or souvenirs that you don't even know where to start looking.
Other than Angkor Night market, there are also the Noon and Siem Reap Night Market that you can explore as well.
Share you thoughts. Ask a question.