Night time in Bangkok does not always have to be clubs or bars or expensive fine dining, and one alternative option that should not be missed is the night markets. Bangkok surely got a lot of them and these places are where you can experience the real Bangkok.

Interacting with Thais, tasting local food and admiring native handicrafts are some ways to enjoy a night market. The good thing is, you do not need to hustle to visit one since many are accessible by subway, and we highlight here three amazing night markets that might make you come back again and again.


1. Rot Fai Night Market II
This night market is commonly known as Rot Fai night market Ratchada as it is located on Ratchadapisek Road, and is the second Rot Fai night market much is more convenience in terms of location and opening hours compared to the first one. It is accessible via MRT and is real close from the Thailand Cultural Centre station.

The market opens from Tuesday to Sunday starting at 5 pm to 1 am, offering you more days to explore, and although slightly smaller than the former one, it still give that vintage, antique vibe that is just the same with the first market in Srinakarin.

Rot Fai night market II surely got a lot to offer under its eye-catching colorful tents, and as you would expect, antiques, handicrafts, fashion stuffs, and even household stuffs are sold here. They are cheaper compared to those sold in store and yes, you can do some bargaining here.

Even if you do not like shopping, strolling around the night market can be a fun thing to do as you will find many artsy crafts and retro knickknacks that will lure you into shopping eventually. If this still does not work for you, the food and beverage aisles will also get your tummy growling.

You will find both common and unique Thai street food coming together and make choosing the hardest thing to do here.



2. JJ Green Night Market
It might sound somewhat like a bio-market or an environment-friendly fare from the word 'green' on the name but it is not. Located on Chatuchak Park right behind the well-known Chatuchak Weekend Market, JJ Green is very accessible either from the Mo Chit BTS Station or Chatuchak Park MRT Station.

It opens from 6pm to 1.30am every Thursday to Sunday, hence it can be a great place to go in the evening after exploring the exhaustive Chatuchak market during the day on a weekend. The market is more about vintage stuff and serves as a flea market where you can find secondhand goods.

Some young entrepreneurs also made their own designed bags, shirts, cases, tote bags or notebooks and it is interesting to see what they have got there. There are also stuff like household appliances, toys and fashion clothing too.

Shopping around can be tiring, but no worries for that as the JJ Green also offers a selection of food to keep your tummy happy while shopping. The food section is well organized, and you can also sit down and relax as there are some cozy cafes with nice seating area, and do not miss enjoying a glass or two in the cool bars here as well.

Search & Compare Hotel Prices in Bangkok Now!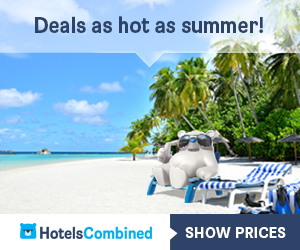 3. Neon Night Market
Situated in the downtown and accessible by both BTS and the Airport Link, Neon Night Market is one of the newest addition to Bangkok's numerous night markets and it is only a short walk from the bustling Siam. It is conveniently located in Pratunam, the famous shopping paradise for shopaholics, besides the Berkeley Hotel.

Lit up with fancy neon lights, the night market offers similar stuff as others, from fashion and accessories to local street fares and fancy food creation. There is also a zone where they convert shipping containers into bars with outdoor seating on its rooftop.

A short walk from the Chit Lom BTS station or Ratchaprarop Airport Link station will take you here, so tag one of your evening between Thursday and Sunday to explore this market.

Also read: Cool & Fascinating Destinations to Visit in Bangkok


Share you thoughts. Ask a question.