Many people know Kuala Lumpur as the capital of Malaysia, but the modern city is not just about that. If you want to know more about the capital, or are just unsure what to do here, read on to find out the top 10 things to do to truly discover the city.


1. Check yourself into Petronas Twin Tower

Talk about Kuala Lumpur, and the Petronas Twin Tower might just be the first image that come to your mind. Although the exterior structure of the tower is what many travellers would take a picture of, one should not miss going inside, especially to its observation deck.

The deck is actually located on level 86, and that is more than enough height to have a bird view over Kuala Lumpur, with the double-decked Skybridge that connects the twin tower on level 41 and 42 being the second popular spot.

After you have done admiring the spectacular view from above, take your time to wander around the mall below, or get outside and enjoy the beautiful scenery of the KLCC Park.


2. Feed yourself with local delights

Malaysian food are known to be rich in spices, robust in flavours, and abundant in choices. Among them all, the Nasi Lemak should be on the top of your to-eat list as it is considered to be a national dish.

There are plenty of restaurants serving good Nasi Lemak for sure, but Village Park Restaurant is arguably one of the most famous, and Nasi Kandar is another rice dish that you should try as well while in Kuala Lumpur.

Besides rice, noodles are also commonly found here, and the Chili Pan Mee by Restoran Kin Kin and Hokkien Mee by Kim Lian Kee are both highly recommended that you just have to try!


3. Go underwater in the city

Diving is not the only way to explore the underwater, and one can easily get a clear sight of more than 5,000 freshwater and marine creatures at the Aquaria KLCC.

The giant aquarium is easily accessible as it is hosted inside the KLCC, and it will definitely be an awesome visit as you will be walking through different underwater landscapes, from the Amazon to the open ocean.

The exploration path will eventually take you to the highlight of Aquaria, which is a giant tunnel of about 90m long with a moving travellator. Sand tiger sharks, stingrays, marine turtles many other sea creatures will amaze you as you go through the tunnel.

Search & Compare Hotel Prices in Kuala Lumpur Now!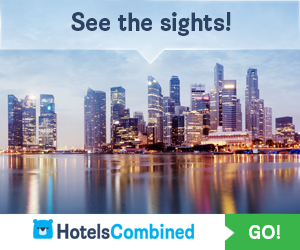 4. Explore local arts and crafts in Central Market

Travelling usually means buying souvenirs, and the Central Market can definitely be your one-stop souvenir destination.

The cultural landmark is where you can find local and authentic handicrafts such as batik, kain sarong, kebaya and many more. Once was a wet market, Central Market is considered to be one of the Heritage Site in Malaysia.

Even if you do not feel like shopping, you should still visit this place, as some days there will be an art and cultural performance that would be an interesting show for you to watch.

There is also the Annexe Gallery, displaying contemporary works by local artists like film screenings or art exhibitions.


5. Be amazed by artistic places of worship

It can be quite interesting that religious venues could become fascinating sightseeing destinations, and in Kuala Lumpur there are three such places that are all from different religion.

Jamek Mosque as the National Mosque is highly recommended that you should visit. Inspired by Mogul architecture, the mosque makes a stunning landscape together with many palm trees growing around it.

Thean Hou Temple, on the other hand, is very eye-catching with its bright red and yellow painted walls, and the details craved on its columns are really impressive.

Not losing out in anyway is the Sri Mahamariamman Temple with an outstanding intricate design from the very front gateway to the interior of the temple. With such adornment, it is hard to look away from this temple.


6. Have fun in the Bird Park

Kuala Lumpur Bird Park is pretty well known among locals and tourists, and is one that you will find one of the largest walk-in free-flight aviaries in the world.

Located in the Lake Garden, the Park is a sanctuary for more than 3,000 birds from 200 species, and the whole area is divided into four zones with the first three being their best feature.

The birds are let free in the aviary and hence they can live like in their natural habitat, while strolling around the Park with lush greenery and colorful birds can be rejuvenating for both your body and mind.


7. Visit Alor Street and experience food coma

Alor street, adjacent to the popular Bukit Bintang, is truly a food paradise. With no fancy restaurants but only hawker stalls lining up the whole street, it develops quite a vibrant atmosphere.

Variety of foods are endless and you will surely be having a food coma from trying them all. Chinese, Thai, Vietnamese and different kind of seafood are all available here.

If you want a fancier choice, be sure to try the Lok Lok, or commonly known as steamboat on a stick that is quite popular around Kuala Lumpur.

Spare your stomach some space for dessert as well, and if you are not against the King of fruits, deep-fried durian is much loved by the locals and is a recommended must-try!


8. Walk along Petaling Street

Petaling Street is not just a normal kind of street, it is a street flanked with many shops selling various kinds of stuff you could imagine.

Commonly known as Chinatown, the street has a lively vibe with crowds that seem endless, and gets buzzing even more after dark as it also serves as a night market.< Going around the whole area you will soon realise that one specialty here is probably selling imitation items, and if you are going to buy one, bargain hard for a lower price because that is just how it works here. There are also tasty and popular local street foods and snacks that you have to try as you are shopping around, such as the muah chee which is a delicious peanut-coated dough served in different flavours.
9. Get lost in night markets

The day does not end after the sun goes down. Instead, it is the time to get ready to explore the night markets in the city, where there are several others you can visit beside Petaling Street.

Taman Connaught Night Market, which opens on every Wednesday, is known as the longest street market in Kuala Lumpur. It is here where you can fulfil your food craving fully, with a whole array of choices from local food fare to other Asian food like Thai and Taiwanese snacks at unbeatable prices.

If you are still not satisfied, visit the upscale Plaza Mont Kiara Fiesta Nite Market which opens only on Thursdays. This is where you will find both imported and locally produced food stuff, and many items sold here are known to be of better quality.


10. Go further out to Batu Caves

Having to go the extra miles might not sound so inviting, but you will soon come to realise that your effort is indeed worthwhile even before you enter through the front gate, with the giant golden statue of Hindu deity Lord Murugan standing mighty guarding the entrance.

The Batu Caves is undeniably one famous attraction in Malaysia with a series of caves hidden inside an impressive limestone hill, and it is actually also a temple where you will find many Hindu statues inside.

There are 272 steps beside the Lord Murugan statue that you will need to be climb to reach the entrance, but that would not feel as tiring as you take in the spectacular view surrounding you as you go higher.


Discover the best things to do in Kuala Lumpur!
Share you thoughts. Ask a question.