Being the most populous city in China has shaped the way Shanghai has become today – colourful and multi-cultural. With that much diversities, you can always have fun in Shanghai and here we recommend 10 fun activities to help you start off.


1. Feel the speed of Maglev

First impression counts, and Shanghai seems to understand this very well that they provide the fastest train to transfer visitors from Pudong International Airport to the downtown.

Maglev, derived from the word magnetic-levitation, is the technology behind that enables the train to run at a maximum speed of 431 km/h. At such a high speed, reaching the city in just 8 minutes is all but possible, and everybody will get impressed even before they start exploring the city itself.

At the moment, Maglev train only serves this airport-downtown route, hence you might need to combine with a taxi, metro or other public transportation to arrive at your destination.


2. Capture the moment at the Bund

The Bund is almost always being mentioned when talking about places to go in Shanghai. While it is basically a waterfront promenade on the west bank of Huang Pu River, the incomparable view is what attracts people to come.

The view stretches your sight along the Pudong skyline, with its magnificent landscape of historical buildings in the architectural style of Baroque, neoclassical and Gothic.

There are more than 50 buildings in total, each with idiosyncratic architecture, and therefore also the title for the Bund as "The Museum of International Architecture". Day or night, the Bund will never fail to impress you.


3. Enjoy a walk in Yuyuan Garden

It is believed that Yuyuan Garden was built more than 400 years ago during Ming Dynasty, but as old as it may sound, the charm eluding from the Garden seems to be timeless.

This classic Chinese garden features a lot of picture-perfect spot. The intricate design of its bridges, pavilion and corridors are all beautifully arranged among lush greeneries will make your stroll even more enjoyable.

The compound has six main scenic spots that can be explored leisurely for a whole day, but if you plan to spend only a few hours, be sure to visit the Exquisite Jade Rock in front of the Yuhua Hall, and also wander around the Inner Garden for a classic and impeccable garden sceneries.

Search & Compare Hotel Prices in Shanghai Now!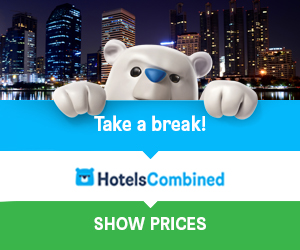 4. Witness the city become smaller

Being the second tallest building in China but the highest building in Shanghai, The World Financial Center gives you the best spot to see Shanghai become smaller from above.

At a height of 492 meters, it has 3 observatories on different floors. Sky Arena on level 94 (423m) serves as the main viewing platform, while Sky Walk on level 97 (439m) is made like a sky bridge with an open-air concept.

The highest observatory here and also in the world is on the level 100 (474m), designed as a sightseeing corridor with its floor made of transparent glass to make your experience felt surreal.

A great angle of Jin Mao Tower and The Oriental Pearl TV Tower can also be enjoyed from here.


5. Ride a gondola and discover ZhuiJiaJiao

Ride a gondola in ZhuiJiaJiao and you will travel back in time and arrive at an ancient Chinese town. Acknowledged as the best preserved ancient town in Shanghai, ZhuiJiaJiao offers sights of an ancient stone bridge and traditional Chinese residences.

Waterways expand across the town, hence riding a gondola could be a fun way to sightsee the city. You can also stroll around the North Street, known as the best preserved ancient street where buildings from the Ming and Qing dynasties watch over you as you walk down its narrow alley.

Visit the Fangsheng Bridge before you leave the town, as this is Shanghai's largest stone bridge which makes it a must-visit in ZhuiJiaJiao.


6. Photoshoot in the Former French Concession

With architecture spotting a distinct European influence and tree-shaded avenues with quaint, stoned-wall buildings flanking on both side of the streets, it is no wonder that the Former French Concession is one feature that sits high on the list of destinations to visit in Shanghai.

There are many spots that are great to snap some photos, from the outdoor cafe with canopies on the pedestrian space, to narrow alleys with tiny vintage and art deco shops.

The whole area actually comprises of several streets but there is no need to earmark a specific one to visit, because each street is charming and who knows what kind of hidden surprises you can find there.


7. Wander and get lost in Tianzifang

Also located in the French Quarter is Tianzifang, an area that has made its name louder than many others thanks to its art studios, craft shops, gallery, boutique and coffee shops that are well-loved by the shopaholics and the art admirer.

The venue still has a lot to offer even if you are not one of them. Wandering around the narrow alleys, admiring the artistic yet rustic looking surrounding, or stopping by to have a sip of coffee in the fancy cafes are some other enjoyable things you can do here.

You will feel such an artsy atmosphere all over the place, as old style buildings with French architectural influence and the Shikumen (house with a stone-framed door) flank the narrow alleys of Tianzifang.


8. Learn about Chinese history

Getting to know about Chinese history through art can be unexpectedly fascinating, and the Shanghai Museum provides the best facility for that. The best part is, it cost nothing as it is free to visit!

Hosting Chinese ancient arts from bronze, ceramic pottery, paintings, calligraphy, jade, sculpture and many more, Shanghai Museum is known to be one of the best museums in China.

All the artifacts are showcased in 11 different galleries inside the museum, and with that amount artworks you can imagine how big the museum is.

As amazing as its sheer size is the architecture of the museum, shaped like a giant ding (ancient bronze cooking vessel) with a circular shape on top and a square foundation, representing what it has inside.


9. Enjoy Shanghai street food

As you walk around the city you would have noticed that there are countless street food vendors here, but dumplings will be that one dish you will encounter a lot in Shanghai.

The most common ones are either the Xiao Long Bao, a steamed dumpling filled with minced pork and piping hot soup, or the Sheng Jian Bao, similar to Xiao Long Bao but this time being pan-fried, resulting in a crispy bottom and soft top skin.

La mian or hand-pulled noodle is also pretty common with the scallion oil noodle being the most popular of its kind. If you want to try something bold, go for the Mala Tang, a Sichuan dish where you can choose what ingredients you want in a very spicy soup base that will numb your taste buds for sure.


10. Visit Oriental Pearl TV Tower

Whenever you see the Bund on photos, you might have noticed that on the other side of Huang Pu River is a futuristic looking tower with 3 different size spheres. Standing at 468 meters, that unique structure is none other than The Oriental Pearl TV Tower.

Its main purpose is to transmit radio and TV signals, but it also welcomes visitors inside the 3 spheres, where one can have an expanded view of Shanghai from various different angle and height.

The highest will be the third sphere, known as the "Space Module", at a height of 350 meters. The main viewing platform is, however, on the second sphere at 263 meters tall where you can also go down to a lower platform that has a transparent glass floor.


Discover the best things to do in Shanghai!
Share you thoughts. Ask a question.